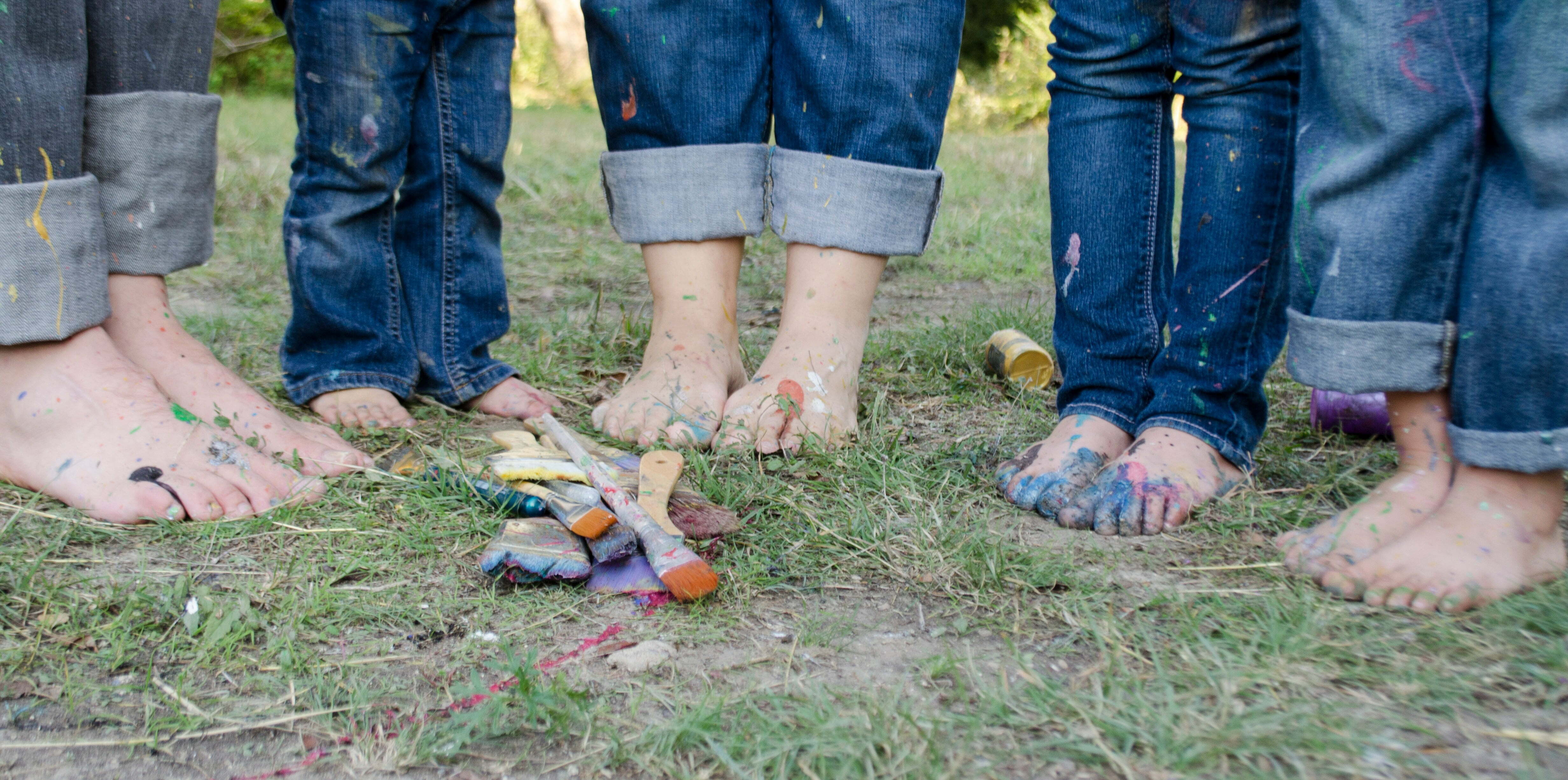 Last week, I was involved in a kids' art competition, and it prompted me to ask myself: "What kind of experiences do parents think will provide a rich education?"
I was one of the workers behind the scenes. My job was to remove and replace the dirty water containers – the tubs in which the budding artists had washed their paintbrushes. It was an outdoor community event, with all age groups involved. I was kept busy, but still had time to see how the artists were progressing. It was great to see some parents let their kid's creativity shine with encouragement, positivity, and enthusiasm. I was also witness to some interesting 'helicopter' behaviour from many parents. There were some who stood over their children, giving them instructions. In some cases, they 'helped' mix colours, and I witnessed more than one who held the paintbrush while the paint was applied to the paper!
Are parents so obsessed with winning that they can't let their kids put paint to paper anymore? Are the goals they've been set so high that children need constant parental input to avoid making mistakes or errors? With their parents' ever-watching protective gaze, where are these kids going to learn how to cope as independent people in our rapidly changing world?
Today, I was really enthused by this parent's perspective on education – a complete contrast to what I witnessed at the painting table. Louis Wang spoke of his responsibility as a parent:
"We can role-model compassion, integrity, resilience in the face of adversity, tolerance and acceptance of other people's differences, respect for one another and the environment, the importance of hard work, and the satisfaction of doing a job well."
In my humble opinion, being well educated is about embracing the wide range of experiences which a rich learning environment brings.
So, what should we focus on?
A sound education should enable an individual to engage in deep and wide learning experiences and develop a broad skill set. It is critical that kids experience:
The joys and challenges of teamwork
Disappointment, and the resilience to keep trying
Victory, and pride in one's achievements
Taking responsibility for your own work, meeting deadlines and accepting feedback and criticism.
Not all parents seem to have the same worldview on the importance of independence. Parents like Louis Wang will provide rich, vivid, and diverse experiences. Their kids will be supported, and will go far.
Other parents hover and hold on to the paintbrush. Will their kids get the chance to experience life in full colour?