It's been a while since we've posted! We've been busy with individual consultations, and facilitation for small business, but there's a new project in the pipeline for Mayten Consulting!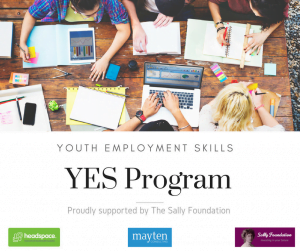 The Youth Employment Skills (YES) Program will provide a strong foundation for youth employment programs in our community.
In partnership with Marathon Health (headspace) and with support from Rotary, we have been successful in receiving a grant from The Sally Foundation Small Grants program, administered through the FRRR. This provides essential support for a new program targeting employment and career skills for Orange's young people.
Mayten Consulting is also exploring other opportunities that create links between local businesses and employment opportunities, particularly for school leavers and those choosing to spend a GAP year in the Orange area. We are committed to programs and activities that help people to reach their potential.
Find out more: FRRR Sally Foundation announcement or contact us.